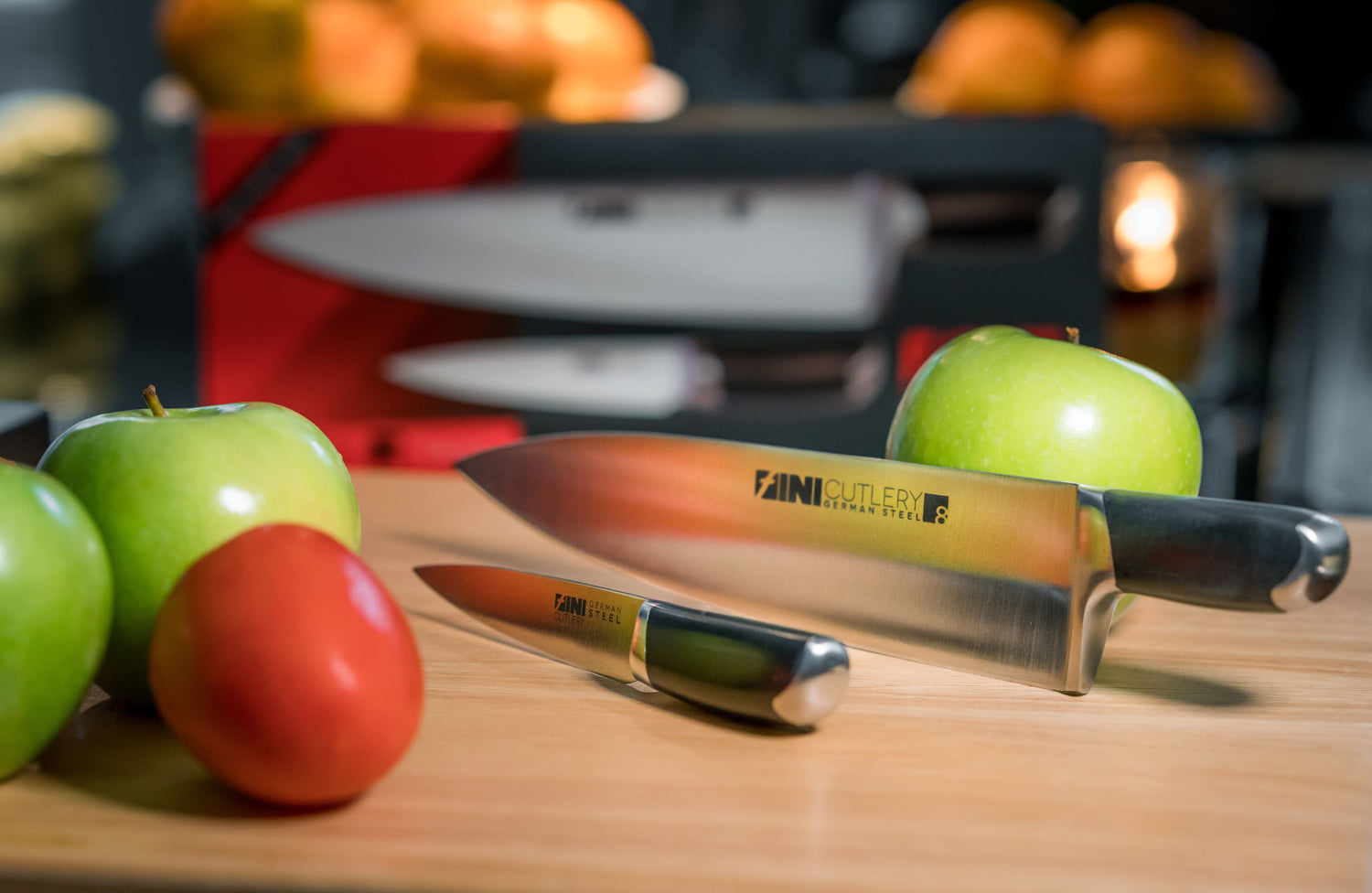 ULTIMATE PERFORMANCE
A kitchen workhorse featuring an innovative short-grip design, razor-sharp German steel blades, and tough military-grade handles.
LESS HANDLE | MORE CONTROL
Shop Knife Sets
Testimonials
"Top-Notch! FINI's wacky handle allows for a proper grip giving you more control when chopping…"


Rachael Ray| Every Day Magazine

"I have 45 years of experience in the hospitality and culinary industry with 33 years of it in technical and competency-based culinary education at the college level.  I am impressed with the simple, modern, innovative elegance and functionality of the knives that FINI Cutlery has designed. These knives have sliced through an old paradigm of what a knife can look like and how it safely and intelligently functions in the hand. I fully endorse the FINI line."


Earl R. Arrowood, Jr. | A.C.F. Certified Culinary Educator, American Academy of Chefs

"FINI Cutlery's revolutionary new design will redefine the culinary arts for generations to come... FINI Knives are engineered for maximum control, precision and speed."


Chef Michael Psilakis | Michelin Star Chef and owner of Kefi, MP Tavern, Fish Tag, MP Stop & Go and MP The Hall, in Brooklyn, NY.